Pink Solution (general all purpose cleaner)
1 liter tubs for sale for $20 plus tax
1 tub of Pink Solution will make 25 -200 liters of all natural
cleaning solution depending on what strength you mix the product
Pour into spray bottles and use all around the house
Pink Solution is a natural enzyme cleaner, which when mixed with water, emulsifies dirt, grease and grime, and restores finishes to their natural state. This means that it will not only clean, but will actually brighten surfaces that most cleaners dull, such as stainless steel appliances and fiberglass bath and shower stalls. The enzymes will emulsify even the oldest stains, which means that so long as there are not permanent dyes involved, even the oldest of laundry and carpet stains will be removed. Also, it contains no chemicals, and can be inhaled, eaten and used without any gloves, with no ill effects.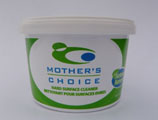 Mothers choice
500ml tub for $15 plus tax
Originally created as a non-toxic, organic and bio-degradable oven cleaner, Mother's Choice quickly began to emerge as a fantastic cleaner for all hard surfaces. Five times stronger than Pink Solution with a fine pumice added, Mother's Choice will clean everything from hard water stains in the shower, to baked on grease in the self-cleaning oven. Simply add water and let the enzymes do all of the toughest jobs quick and easy with no scrubbing necessary. Get rid of the gloves and mask along with every chemical cleaner in the house, and go with the all-natural Mother's Choice.

Bio-degradable Garbage Bags
50 bags for $5.00 plus tax
These Bags products completly break down in landfills in 12-24 months and they are packaged in recycled boxes and printed with non toxic ink. There are 50 bags per roll. We still dont know how long it takes for a regular trash bag to break down as we havent lived long enough.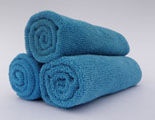 Microfiber Cloths
3 rags for $10 plus tax
We offer quality microfibre cloths instead of rags or papertowel for dry and wet cleaning. The cloths are made of tiny tiny fibres up to 100 times finer than a human hair and these fibres grab and hold dirt and oil better than any non-microfiber cloth. They are economical becuase they are long lasting, reusable and require less effort when cleaning.
The upright Oreck vaccum and Pro series
Call for pricing
Lindhaus Aria Elite with 12" power nozzle canister vacuum

Lindhaus Diamante 300 12' Upright Vacuum - WHITE
Simplicity Jack 2 Canister Vacuum - GREEN

Simplicity Jill Canister Vacuum - PINK

Simplicity Symmetry SYMC2 Commercial Upright Vacuum - STEEL BLUE

Simplicity Symmetry Entry Upright Vacuum - WHITE
We use all the products we sell. All of our chemicals are packaged in recyclable plastic jugs and all of our spray bottles are recyclable pump spray bottles instead of arosol cans.